How to Hire a Python Developer Team That Matches Your Project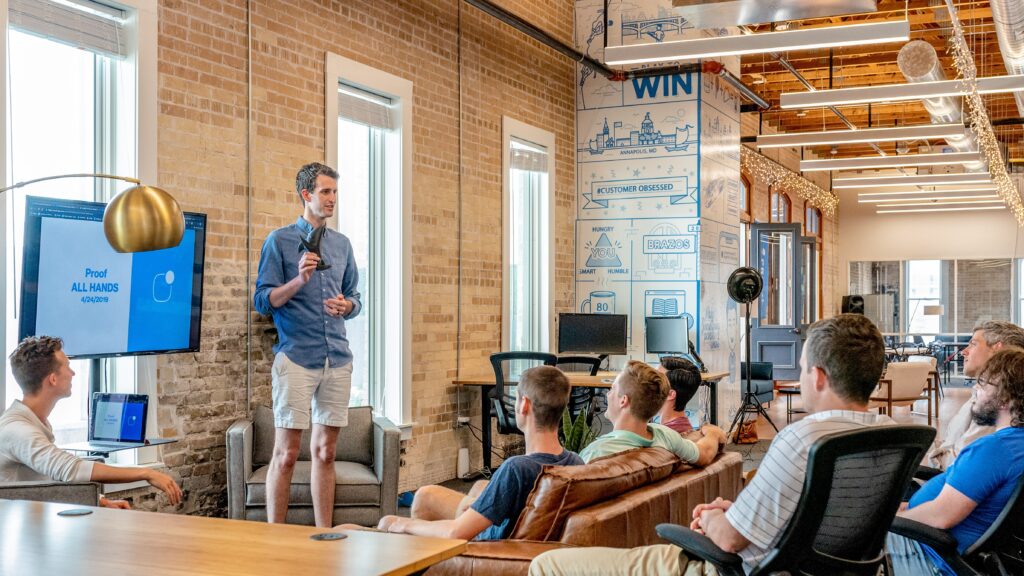 Regardless of how this world shapes in the decades to come, one thing is known for sure: software development will be the staple of business stability. With today's customers whimsical, companies are looking for innovative ways of catering to their needs. Hiring a development team might be the decision you need to make shortly. The modern business is becoming nothing but one big data server, and analyzing it is the first thing to do when advancing one's business. To be precise, a Python development team can take your business to another level in many ways. Today, we will talk about putting together a brilliant team of Python developers. Let's first discuss what Python is all about and how it can benefit your project.
Why Python?
Before you even bother thinking about summoning a decent Python development team, let's bring some facts to the table regarding why Python is a top-choice technology for your project. This is an extremely versatile and accessible programming language with a whole load of usable and ample frameworks that actually ease up any programming mission you have to face. For example, Django and Flask will open the door to the world of unlimited web programming capabilities, such as scientific and mathematical computing, AI, and machine learning. To put it briefly, Python is the technology to choose when you:
Want improved productivity;
Long for dynamic development;
Looking for extensive libraries choice;
Seeking open-source APIs to integrate;
Define the Project Size & Scope
Let's start with the basics: defining the project's size is the first step to take when you're looking for a Python core development team. The thing is that defining the project size is a multi-layer task; the completion of which will have you packed with the major requirements for the team, such as its size, competence, and the team's involvement scope.
Sit down with your in-house team and craft a document that lists your product's ultimate features and the end vision of the result you want to achieve. That is, you have to know your goals, scales, and the benefits that the product must bring to the end-users. When you have the aforementioned document, you'll be able to move to the next step, which is defining the tech stack of the team required.
Every project is built following the idea behind it, and achieving the project's scaling milestones takes specific expertise. So, there is no wonder that you're primarily looking for technical specialists who would be able to define the stack that is required for your project once you disclose your idea. As soon as you're done here, check the team's portfolio for the projects where they applied the same technologies. You would want experienced folks to take over your project.
Also, remember that it all depends on the stage your project is at. If your product's concept has been proved, you're ready to embark on the development. Nonetheless, if you need an MVP, look for a Python development team that can scale your project in the nearest future and build its roadmap fast. That is, you might want to have somebody with managerial skills who will be responsible for managing the project and maintaining it. Or you should look for a development with a specialist like that.
Hence, once you're done with defining the project size and scope, you will have all the information you need regarding:
The final vision of the product;
The team size required for the project;
The team expertise required for the project;
Focus On Your Business & Choose the Model
If you're looking for a Python web development company, you have to choose the cooperation model that suits your project best. You can have the software vendor extend your team, providing specific tech expertise lacking from your in-house team. Or, you can opt for a dedicated team working on your project, which means that you will experience an end-to-end POC and development of your product while focusing on your core business. By hiring a dedicated team, you get nothing but a whole team of tech, managerial, and QA specialists covering every aspect of the development process, meaning you can have more time and resources to deal with your parallel processes and manage your human capital more efficiently.
Sticking with a dedicated team is the best strategy to opt for if you're aiming at avoiding mistakes and getting your product faster to the market. For example, a dedicated team prevents you from hiring in-house specialists, which you might need in the future but will only keep spending money on the talent you don't need. Furthermore, dedicated teams are formed and experienced, which means they've already been there, done that. Thus, you can expect fewer to no mistakes made. The fewer mistakes you make, the sooner your product reaches the market.
Check the Portfolio, Feedback, and Methods
You should also check your preferred candidates' portfolios, as it will show you the amount of experience they have. It will also let you see whether they've already accomplished similar projects, which is of the utmost importance when choosing your Python core development team. In addition, go to your vendor's Clutch profile and check what their clients have to say about them, as this is one of the world's most credible platforms when it comes to learning the truth about software vendors. Finally, it is not compulsory, but make sure that they use Agile, as this project management methodology envisages continuous product evaluation, which is an excellent practice for preventing mistakes instead of fixing and correcting them.
Communicate, Communicate, Communicate
Every successful project is heavily dependent on successful communication. So, when you have the list of candidates you're willing to choose from, make sure to talk to each and every one of them. You'll most likely have to communicate with them for an extended period of time during your cooperation, so you would want to check their communication skills in advance. Your software vendor has to have decent communication ethics and, what is more, good English language skills. So, check it before you try it.
Mistakes to Omit
While we've already instructed you on what to do to summon a decent Python development team, here are some common mistakes that even experienced business owners can embark upon. Yet, we would really like you to flee from:
Relying on passive recruiting. The best candidates are found and won from your competitors. You don't need those who apply simply because nobody else wants them. Work with vendors that turn their recruitment routine into a boot camp for developers.
Superficial research. You have to know everything regarding the team you want to deal with your project. Hence, learn everything about their projects, experiences, etc.
Underestimating soft skills. As we've already mentioned, communication is critical. So, do not underestimate the value of soft skills, as you don't want tech geniuses who do not respond to your messages for months.
Conclusion
Now you know how to put together a decent Python development team. You should always start with visualizing what you want to get at the end of the project – your product's features and benefits to bring to your customers.
This information will form the project's technical framework, and you will know what kind of expertise you require for the project to be accomplished. Then, you'll only check the candidates' portfolios and have a little chat with them. Ensure Agile's box has been ticked off, choose between team extension or a dedicated team, and your project will be off to a flying start.