How to Find and Hire Django Developers
Django and Python developers are in demand for a valid reason. Even though there may be thousands of talented specialists available on the market, only several of them will be just perfect for your project. So, how do you spare time and resources on getting the right developer and avoid the majority of pitfalls? By having enough information on the topic. This article will give you an understanding of where to find Django specialists and how to start working with them the right way and rule out any chance of task misunderstanding. Additionally, we'll tell you what development skills to focus on when choosing a developer for the job.
Where to Find Django Developers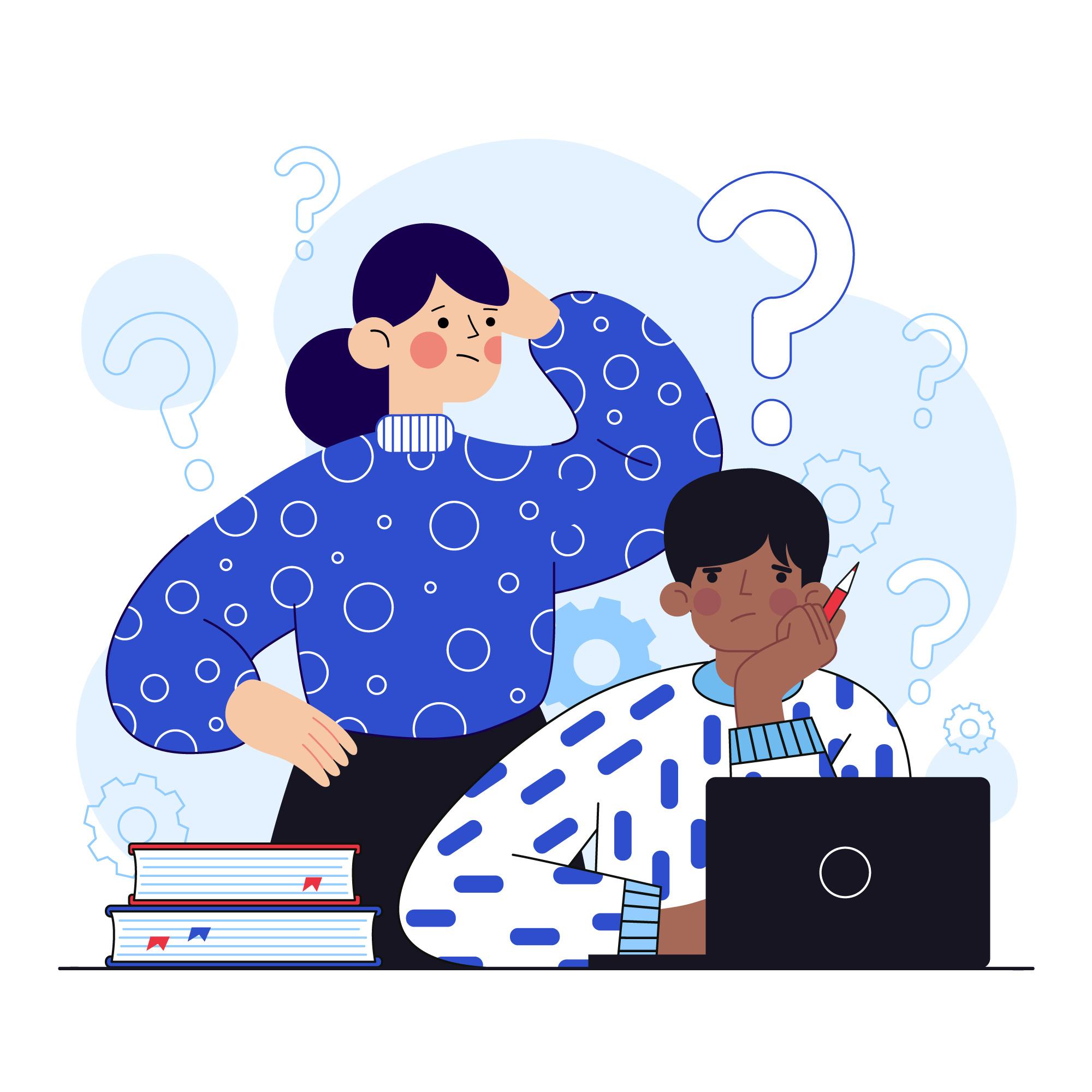 You may find software engineers on various platforms and websites. Here are the most convenient and reliable sources and places where you can hire Django developers. 
Freelance Platforms
The main advantage of such platforms is instant access to all the needed information. Freelance platforms like Toptal or Freelancer have the tools for convenient search and collaboration. Usually, you don't need to contact a developer to get the initial understanding of their technical skills, experience, domain expertise, location, rate per hour, etc. However, you should be ready for the expectation vs. reality situations. Sometimes developers may embellish their portfolio and mention some expertise and skills they don't possess in real life.
IT Outstaffing Agencies
These agencies are handy when you need to find a development team with a diverse stack of technologies. This is especially helpful when you haven't made a final decision on the programming language for creating your future product. If you're open to suggestions on other technologies, IT outstaffing agencies may offer you several options and put together a good development team from scratch.
Python Django Development Agencies
When you need Python/Django tech experts, corresponding agencies are the best option because instead of offering you random specialists who just happen to be available at the moment, they suggest the ones who fit your project most. For instance, you are engaged in the eCommerce industry, want to create a SaaS platform, and look for a Django developer with a specific set of hard and soft skills. The agency representative will first ask you to describe requirements, goals, delivery terms, budget, and other necessary project information. Then, the development agency looks through its entire talent pool to find specialists who have experience in creating eCommerce SaaS platforms or software similar to the one you need. 
In a nutshell, you only need to state your requirements, wait for the list of tech experts selected for your project, and pick one Django engineer or as many as you need. The development agency will do all the job providing perfect specialists so that you can focus on other business issues.
Professional Social Networks
Browsing professional social networks to seek and hire Django developers may be time-consuming and challenging. This is particularly true for business persons not engaged in a software development community and recruiting processes. If you want to hire a perfect match for your project, you should know the nuances of every step of tech candidate recruiting.
Unfortunately, such popular tech community collaboration platforms as Github and Stack Overflow no longer have the Jobs section, but you can post a job description on the Python Job Board and wait for developers interested in it to contact you back.
Job Sites
Using job services to find a Python developer may be efficient because in this case, you post a job description and then correspond with people interested in working with you. Thus, you won't waste time browsing freelancers and reaching out to them only to find out that the one you've chosen isn't available to develop your project or simply doesn't want to take it. As wonderful as your job description may be, don't expect top developers to take the initiative and contact you. They are in demand among clients and rarely look for new projects by themselves. So, if you want to hire a top professional on a job platform, it is very likely you'll have to reach out to them, not the other way round. You should also remember that job platforms may not fully protect you from fraudulence because they are third-party services. So, use only the trusted ones like Upwork.
Online Forums
If you're not a developer, it may be quite a task to find a perfect Python specialist on a professional forum. Such platforms are commonly a part of the software development community and there you may see a massive amount of unknown terminology and professional jargon. Non-developers may not find forums comfortable and intuitive for finding technical experts for the project. Even though forums have a high concentration of required software engineers, these specialists commonly don't consider these websites as a job-finding opportunity. 
Crucial Hiring Process Steps
The hiring process is not rocket science, however, it takes time to perfect every step of the screening, recruiting, interviewing, and onboarding processes. Here are the major suggestions on how to hire a Django developer or other technical specialists.
Project Description
You don't have to reveal all the information about your project but you need to make sure a candidate gets a full picture of what knowledge and skills they need to possess to work on the project. The more details you give on the type of future software, technology stack, architecture, timelines, team size, communication and management tools, etc., the more you can be sure that there will be no "surprises" after they start working on the project.
Candidate Requirements
Depending on the complexity of your project, you need to list what you expect from a candidate. It will be a plus if the list is well-structured so that hard skills don't mix with expected soft skills. Candidate requirements should include expertise in using specific tools, technologies, methodologies, etc. Expertise in creating specific types of software should also be specified because there's a massive difference between creating an eCommerce website and a complex KYC (know your customer) system.
Engagement model
Prior to showing requirements to candidates, you need to decide what engagement model to use. Cooperation models may vary, yet the most efficient ones are:
| | |
| --- | --- |
| Hourly engagement | Fixed monthly price |
| It is especially beneficial when you want to hire a tech expert or a team for an unclear period of time and you don't have a clear scope of tasks. This model offers flexibility when working on the project's changing scope and requirements. Be sure to discuss the team's involvement in the process before signing the contract.  | This model is the best option if you want to hire a committed engineer or a team for a long-term project with a complex scope of work. You can lock the prices on the development services on a monthly basis and fit them into your initial budget. |
Finding Candidates
Sources and websites listed above will help you find a perfect developer fast. The price per hour may vary depending on the candidate's location, experience, and other factors. If you're looking specifically for Django or Python developers then a Python Django development agency is the most efficient solution because it will protect you from hiring a fraud or someone incompetent. Such agencies care about their reputation among clients, that's why, they work only with trusted professionals. 
Interviewing
Interviewing is an especially important part of a hiring process because it helps to understand whether a chosen candidate fully meets your requirements and expectations. When interviewing a person you can see their communication skills and a personal knowledge base. The way a candidate answers your questions can give even more information about their expertise than a detailed portfolio.
Contract Signing
The final stage of hiring Django developers is signing a contract. A properly written contract ensures that a specialist will receive agreed payment and conditions for their services, and a client receives software of agreed quality and within a specified deadline. If you're hiring a software developer for the first time, it would be best if someone more experienced assists you with creating a template. This way you won't miss out on such important issues as a non-disclosure agreement, terms, obligations, etc.
Hiring Tips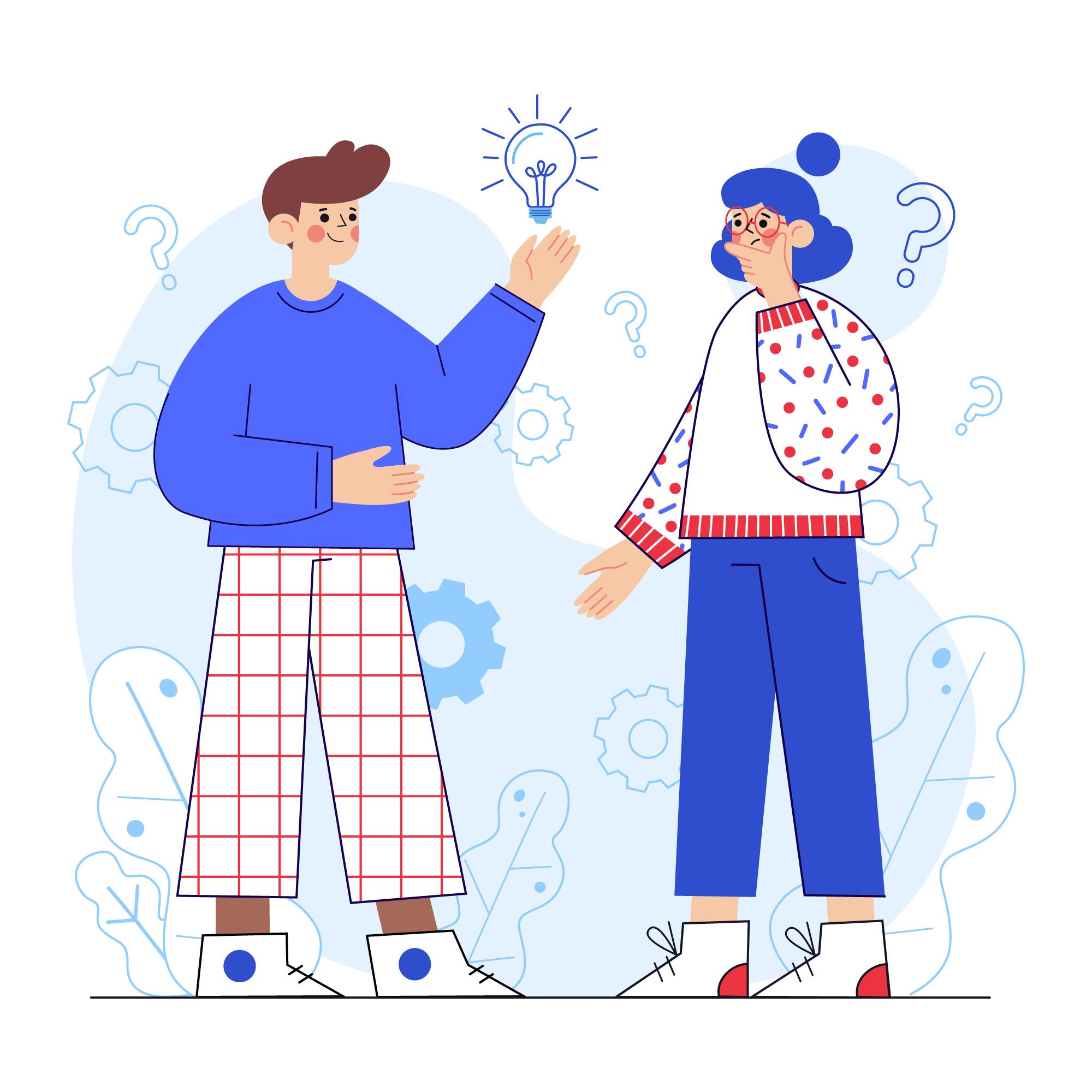 Earlier we published tips on hiring a Python development team. However, if you intend to recruit individual technical specialists, you may also find them informative. When considering software developers to hire, be sure to check their portfolios and reviews from previous clients. If you don't have free access to them, you can always request to send them via email or messenger.
Check Candidate's Portfolio
A portfolio is more than a CV section, it is visual proof of expertise. Many freelance platforms allow developers to show projects they have worked on and describe what exactly they did and for how long. Outstaffing companies and development agencies usually have a website with a Case Studies section where they specify the initial task, project duration, technical solution, industry, services provided, the stack of technologies used, etc. 
Read Client's Reviews
Freelance platforms and job sites like Upwork allow clients to leave reviews and tell whether they were satisfied with the development services and can recommend this particular specialist to the others. When considering a development agency or an outstaffing company, you may also check whether they have reviews on reliable web catalogs like Clutch or GoodFirms. For instance, Clutch is known for having only real reviews because of its verification process. Here is the example of our client review on Clutch: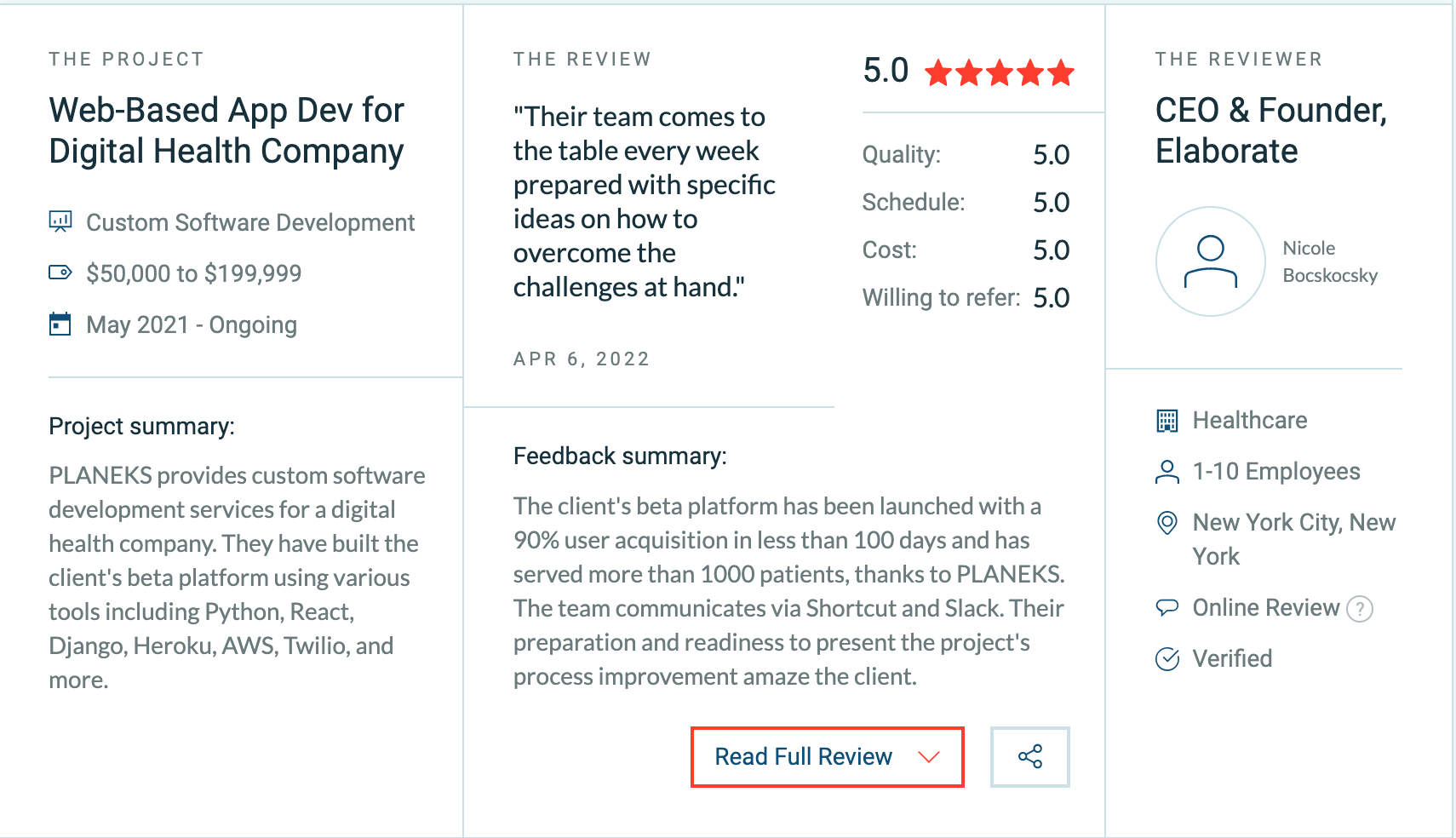 Django Developer's Skills to Note
Business and startup owners without experience in hiring tech specialists can overlook some very important qualities when choosing an engineer for the job. Here are the skills your future Django or Python developer should have to create a good-quality product.
Scalable Application Development
Application scalability is essential for every software that is planned to be changed or upgraded in the future. In this case, scalability means that it will be possible to modify the product's codebase to enhance its functionality and load efficiency, boost data processing speed, etc.
Web App Security
Business software must have integrated protection from possible attacks, malfunction, and similar unpleasant things. Since a Django developer is responsible for creating the product's back-end part they must be able to ensure web app security. This technical skill will protect your future business product and your reputation among clients. 
Rapid Prototyping
Rapid prototyping means the ability to create a minimum viable product (MVP) fast. Both a prototype and MVP have simple designs and only essential functionality and features. As a person hiring a Django engineer, you need to make sure that a candidate's prototyping skills should be rapid and good-quality at the same time.
API Development
API development is a necessary skill for creating complex functionalities. If your future software product includes a number of services and products and people (business partners, third-party developers, etc) who need access to them, an API will ensure smooth connection and communication between these parts. 
Third-party Integration
Third-party integration experience should be present in your candidate's skill set. Even if you need a simple website or a landing page, they will still very likely need integrations with social media, customer relationship management (CRM) systems, analytical systems, payment services, etc. Integration of the outer service done wrong may affect the quality of your customer experience or bring even worse consequences to you as a startup or business owner.
Database Design
Proper database design keeps all your data safe, protects it from duplication, ensures fast and smooth data processing, etc. Your future Django engineer must have enough expertise in designing and working with databases. This particular skill is vital for creating complex Fintech, Healthcare, eCommerce, and other platforms that contain and process sensitive user data. 
Find Experienced Django Developers with PLANEKS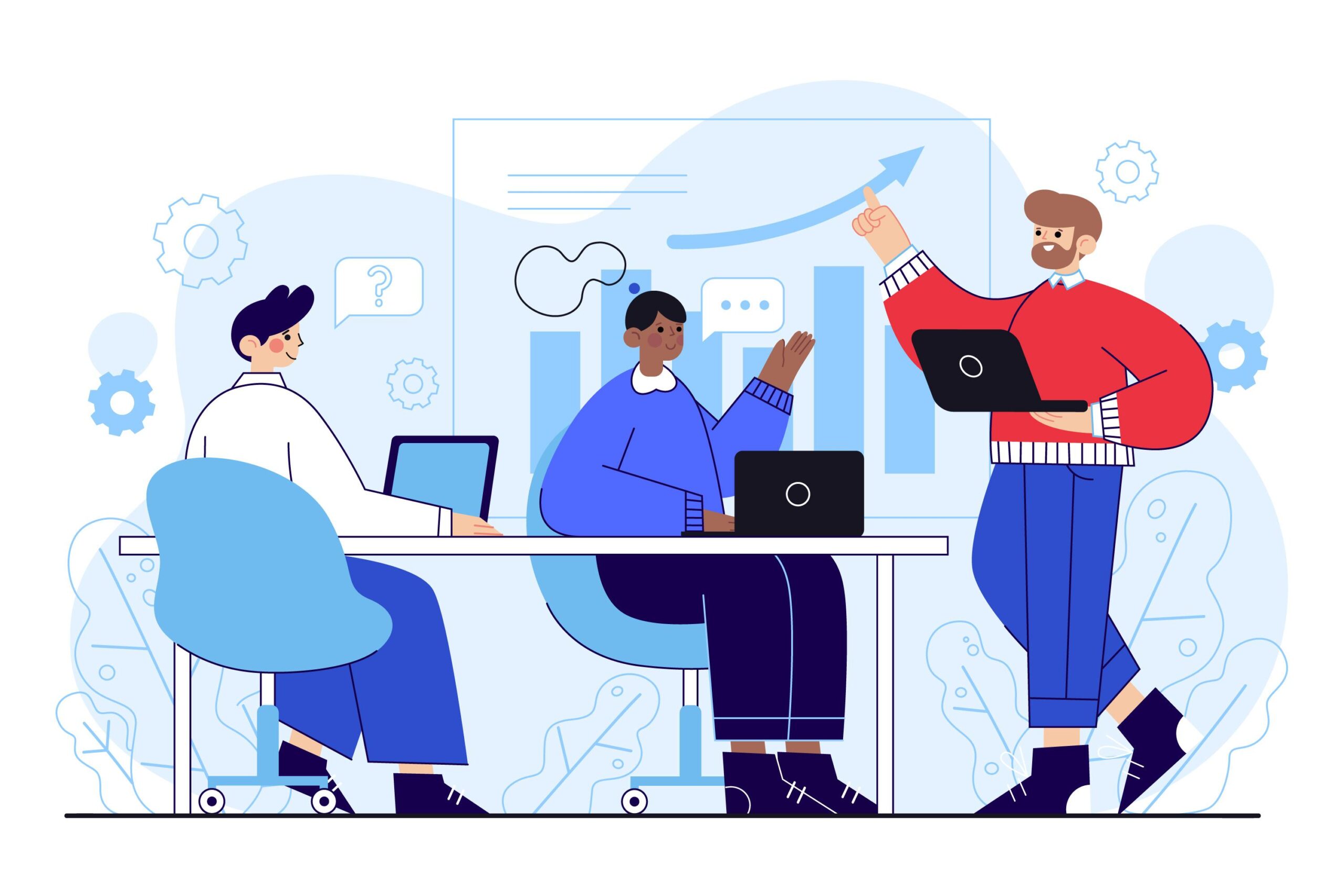 We provide Python web development services for startups and companies of all sizes. As a company that specializes in this programming language and has a solid talent pool, we offer development teams and individual tech engineers to hire for your project. Instead of explaining your requirements and goals to every new candidate on a professional forum, freelance platform, or job website, you'll need to do it only once to our representatives. After receiving the required information on functionality, deadline, industry, and complexity we'll look through our developers and offer to begin onboarding or interview the ones who fit your project best.
Here's what we offer to every our client:
Strong technical background in back-end and front-end solutions;
Focus on the high-quality result (because software development isn't only about money for us);
Solid experience in creating software of different complexity for various industries;
You choose the engagement model;
Reasonable pricing for high-quality Django development services, etc.
Finding and hiring professional Django developers is easy once you know where to look, what skills they should possess, and how to describe your requirements. However, if you want to make this process as short and easy as possible, just reach out to us and we'll do all the work!